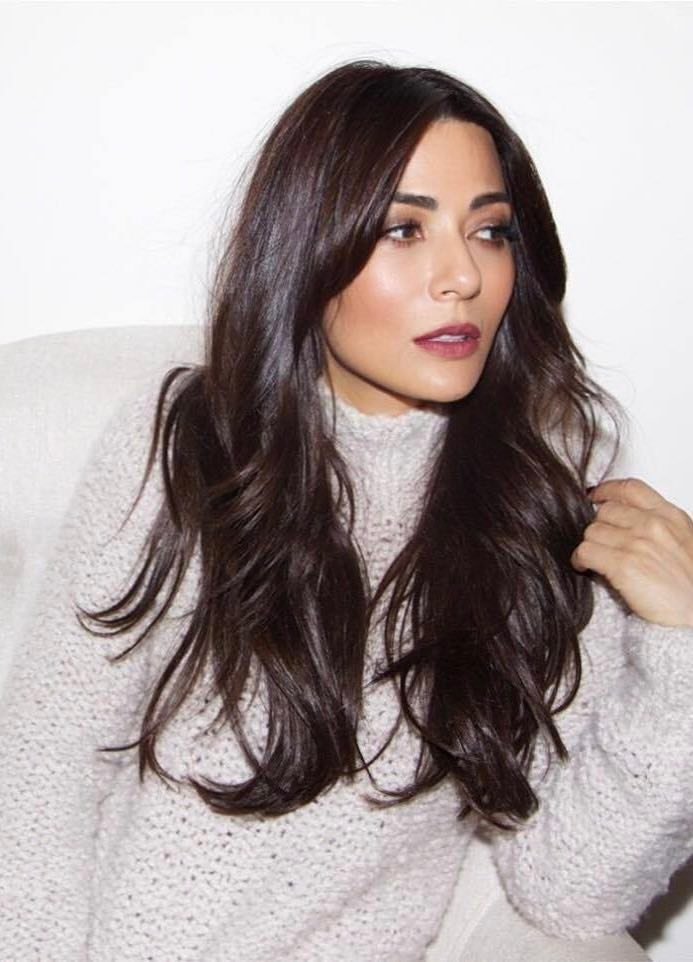 Executive Producer & Host, Marisol Nichols Podcast
Founder & CEO, Slavery Free World
Dubbed the "Hollywood Vigilante" by Marie Claire Magazine, Marisol Nichols is an actor and humanitarian who founded Foundation for a Slavery Free World, a non-profit organization dedicated to combatting human trafficking.  
Balancing her work on screen with her humanitarian efforts, she frequently collaborates with organizations working closely with law enforcement and government agencies to rescue women & children being trafficked from their abusers. As a contracted undercover operative and a deputized legal informant both in the U.S. and abroad, Marisol has had the privilege to take part in numerous sex-sting operations that have led to the arrest of dozens of child predators and liberating numerous women and children.
On the small screen, Marisol currently stars as Hermione Lodge on the highly rated, RIVERDALE which has won numerous People's Choice, MTV, and 19 Teen Choice Awards. Her most critically acclaimed role was playing opposite Kiefer Sutherland in 24. She was last seen on the big screen starring opposite Chris Rock and Samuel L. Jackson in the Lions Gate film SPIRAL: FROM THE BOOK OF SAW and can be seen in the upcoming motion picture comedy, THE VALET opposite Eugenio Derbez.
In 2017, Marisol was recognized by President Barack Obama with the President's Distinguished Volunteer Service Award for her work in human rights and for her service to the community.
I'm often asked why would I put myself in harm's way, going undercover for the past 7 years to take down child predators and help liberate trafficking victims held against their will? My response is always the same: I do it because I can.
As an actor, I'm fortunate to have worked on several hit TV & Film projects, and I feel it's my honor and privilege to use my acting skills to help put an end to the nightmares that these women & children endure. As someone who's been given so much love by so many fans, it is my duty to pay it forward and give a voice to those unheard. I live by the belief that Human Rights abuses in all forms are simply not acceptable and should never be tolerated. The fact that I was given the chance to make a difference is humbling, and I am eternally grateful.
I'm well aware that I'm one of the lucky ones, and as a victim of abuse, I want to use my story and this podcast as a platform to educate and protect our youth and provide a voice to victims & survivors. My goal is for you to be inspired and empowered so that you too can join me and help make a difference.
Thank you for listening and thank you for supporting the fight to end human trafficking.
With sincere gratitude,
Marisol Nichols
#JoinTheFight #EndHumanTrafficking #PayItForward