I like to sleep fabulously. 
As time passes, I appreciate nighttime more and more. Why? After a long, tiring day, my body gets its well-deserved rest and I'm even able to sneak a few moments to reflect on the things that transpired throughout the day – enough to get me pumped up for the days ahead!
I cannot stress enough how important restful sleep is. If you catch 7 hours or more of zzz's, you're good! But aside from that, quality is also important; the more you're not interrupted in your sleep, the better. Otherwise, it would be ideal to ensure that the environment you're sleeping in is conducive for slumbering – lower temperature, less light, and comfy sheets!
Of course, part of getting ready for bed is maintaining a skincare routine so I can wake up looking fresher! Cop out these skin care products, beauty tips, and let's get ready to hit the sack:
Scrunchie
This is in preparation for what lies ahead. There are a few beauty elixirs that we'll be applying, so it's best to keep the face from distractions!
Garden of Life raw extra virgin coconut oil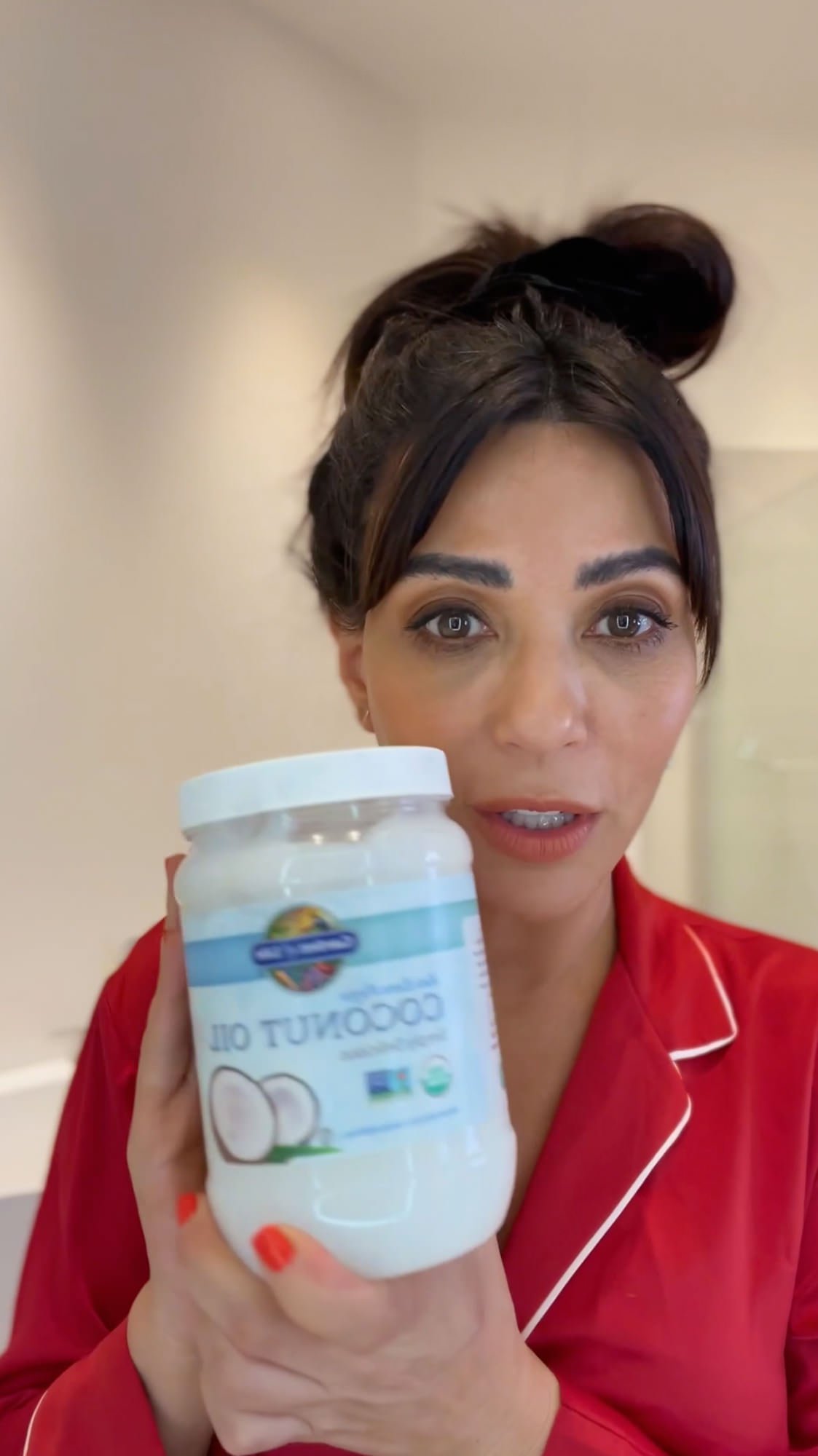 I use it to remove all my eye makeup. Regular coconut oil will do as long as it doesn't have anything else mixed with it. Rub with your hands, and slather all over your face. The makeup will dissolve, and all you need to do is to rinse it off with warm water.
By the way, this particular brand, Garden of Life's raw extra virgin coconut oil, is highly recommended because they come from cold-pressed raw organic coconuts, where nutrition and flavor (yes, it's also good for cooking!) is locked in. This means that it's also chemical-free, so it's perfectly safe to apply on the face.
Side bar: When Rain was younger, I'd smudge the makeup over my face to look like a monster and chase her around to give me a kiss!
Joanna Vargas exfoliating mask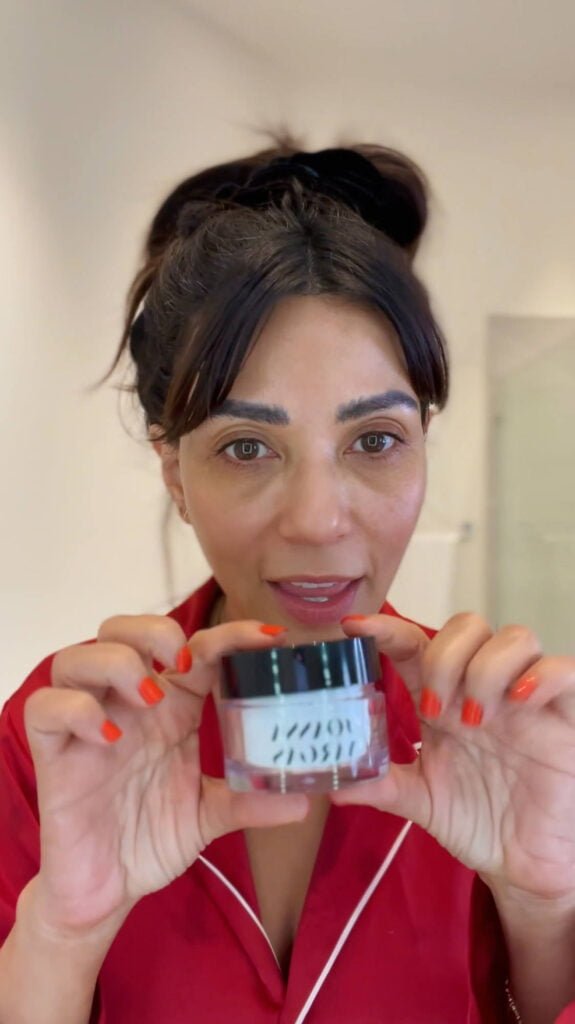 You all know how much I adore Joanna Vargas' treatments. It was only natural for me to trust her products too, like this exfoliating mask! It has ingredients such as lactic acid, kaolin clay, and galactoarabinan to help take dead skin cells away, clean pores, and other "impurities."
I try to use it three times a week. What it does is it allows the serums that I'll apply to soak in better. (Yes, I'm just getting started.)
Swissline Cell Shock Anti-Wrinkle Serum and Luxe-Lift Overnight Balm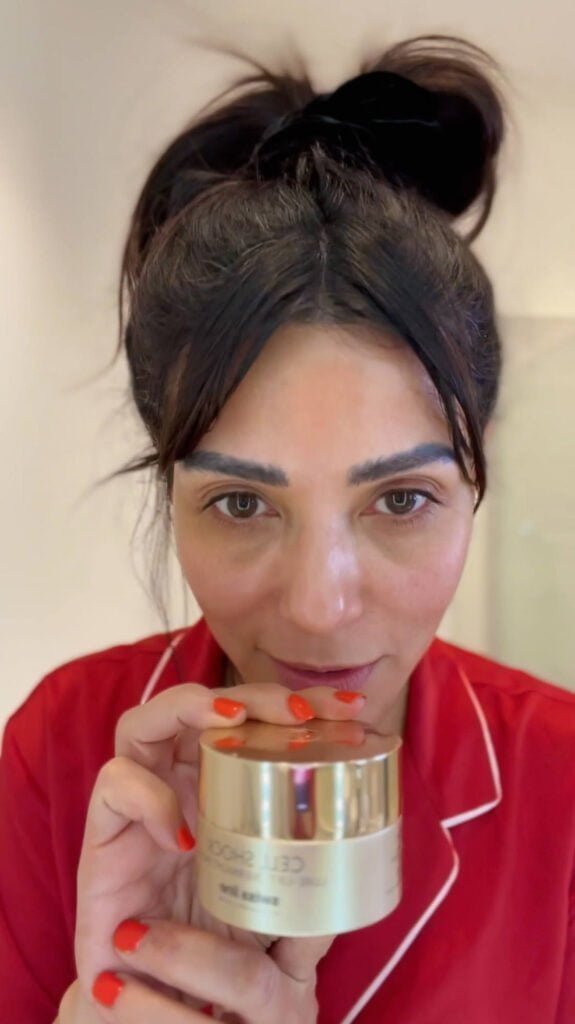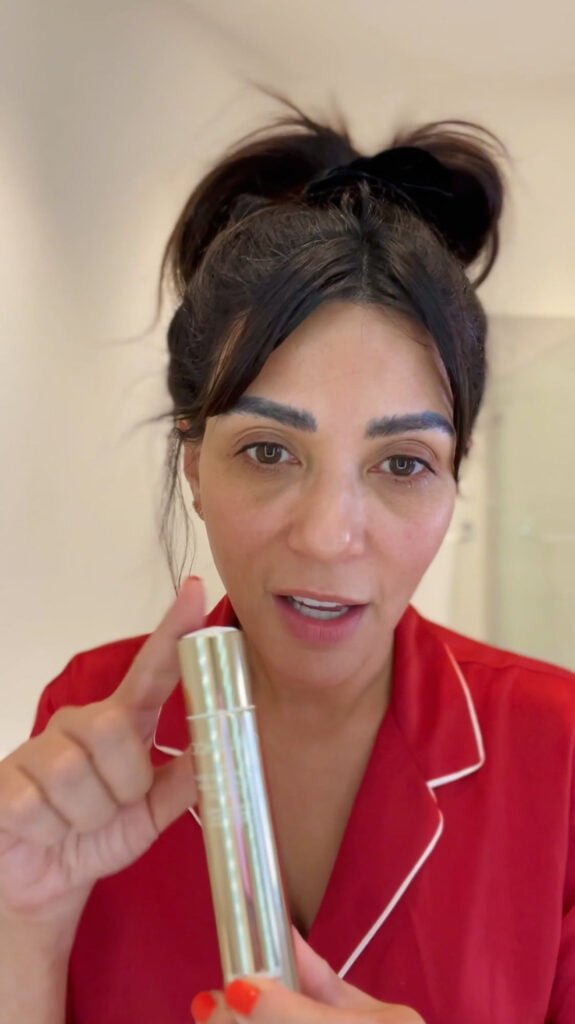 Aging gracefully is something I always go for, and I can only do that with quality products such as Swiss Line's. These two are my favorites, and I often use them together! The balm has Stabilized Superoxide Dismutase (SOD), which is said to help "reverse the signs of aging," while the anti-wrinkle serum contains a triple collagen complex and hyaluronic acid. (Stuff we truly need, in short.)
These two moisturize my skin, which, in turn, just drinks them up. I. Love. Them.
La Mer eye cream (concentrate)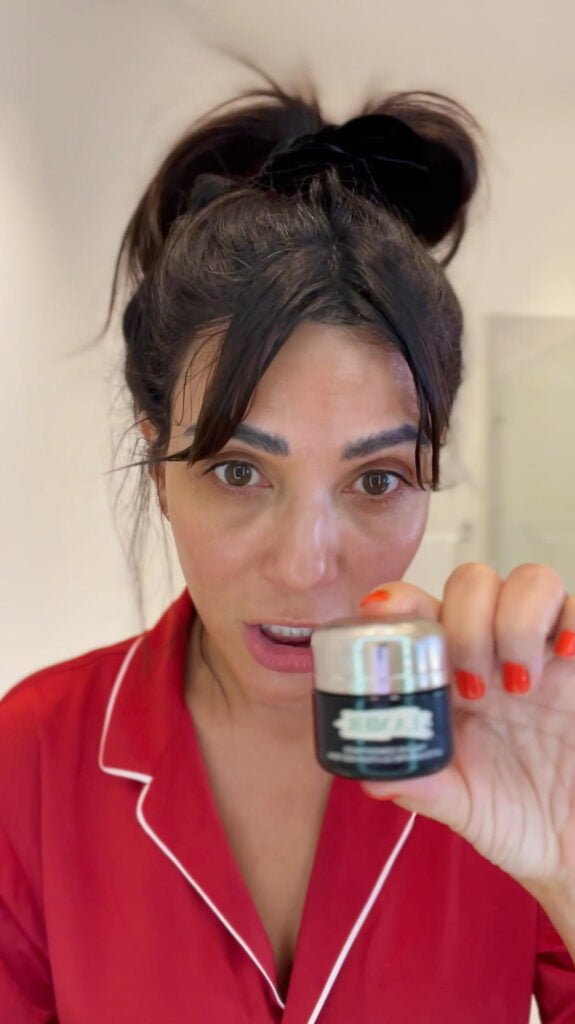 This is one of the special eye creams I swear by. La Mer's Eye Concentrate helps reduce the visibility of dark circles – our perennial enemy – through what it calls the "Concentrated Miracle Broth," the contents of which you can find here; Lime Tea Concentrate, which is an antioxidant, and lots more.
Remember, dab, don't rub!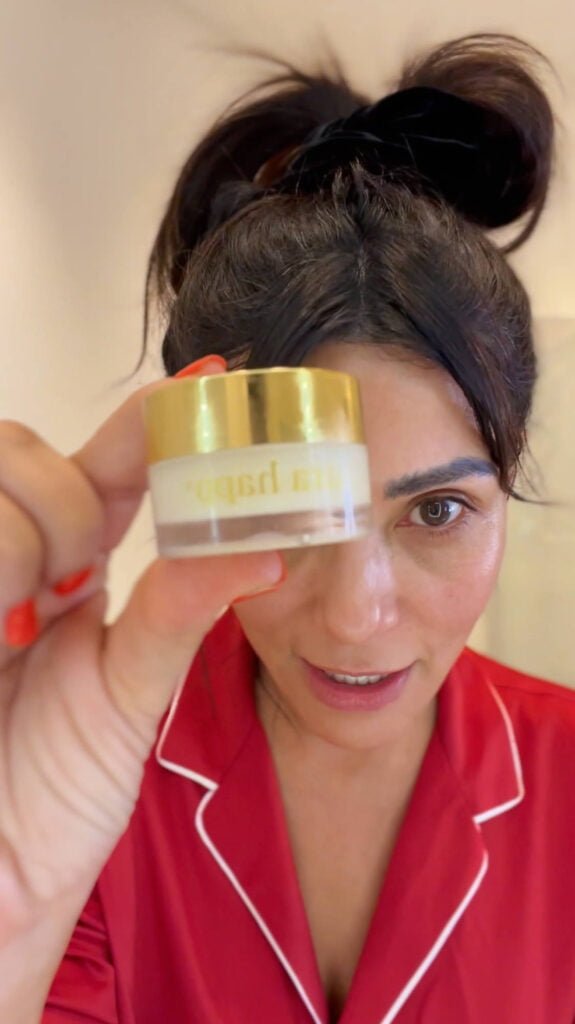 Even when sleeping, never forget to take care of your lips! With a rose-vanilla scent and restorative natural oils, Sara Happ's lip balm feels luxurious on the lips, and is like cocoa butter – but on steroids.
So that's my bedtime routine! I'll go to bed feeling moisturized and nourished – and hopefully, when I wake up too. Hope you will too. Sweet dreams!
P.S. Part of improving our sleep is to lessen our phone use before going to bed! Too much blue light is bad for our precious skin.