Marisol Nichols, perhaps most notably known for her role in Riverdale, shares insight into her off-screen undercover fight against human trafficking.
Perhaps most notably known for her role as Hermione Lodge on Riverdale, Marisol Nichols recently shared insight into her off-screen fight against human trafficking. Albeit loosely based, Archie Comics is the inspiration for the television series adaptation, Riverdale, which first hit The CW in 2017 as a teen drama. The series follows a concealed darkness underneath the otherwise seemingly perfect small town where Archie Andrews calls home. The series recently premiered its sixth season in November 2021.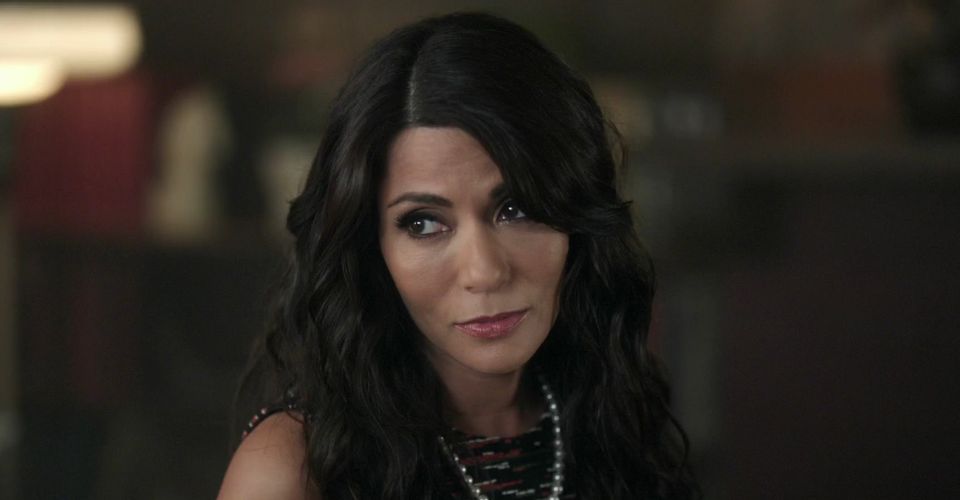 In addition to her other on-screen work, the popular series has helped elevate Nichols' celebrity into the spotlight. Given the platform, the Riverdale actress has taken full advantage of the opportunity to bring her off-screen passion to the forefront. Back in 2014, before her role on Riverdale, Nichols began a nonprofit organization dubbed, Foundation For A Slavery Free World. The actress passionately attempts to thwart human trafficking in any form, including adult or child sex slavery, slave labor, or debt bondage. According to the organization's mission statement, there are an estimated 40.3 million men, women, and children currently trapped in modern forms of slavery.
As reported by THR, Nichols recently shared some insight into her mission to end human trafficking. Nichols elaborates about the various real-life undercover roles she has experienced, posing anywhere from a drugged-out mother to acting as a child on the phone to lure in predators. Despite the amount of time she has been working on this mission, the actress still emphasizes how terrifying and dark the work can become to achieve proper justice for the victims of these crimes. Nichols says that while law enforcement is essential, some agents do not always have the aptitude for slipping into a character to get the job done. Nichols' acting abilities and perseverance is often the winning combination, ultimately trapping the alleged targets and leading to the desired end result. See Nichols' statement below:
Just because you're law enforcement doesn't mean you're a good undercover agent or can act. So when you take someone like myself, who is used to playing different roles, you can use that to your advantage to lure predators out of hiding, which is what I do, or trick traffickers into thinking that you're a buyer or customer…It's dark, it's horrific. You see things that you can't unsee. It's terrifying because if at any minute I get recognized, these guys have weapons and I don't.
In addition to her willingness to go undercover, Nichols and her organization utilize resources from all over. She now collaborates with former FBI and CIA agents, Green Berets, and Navy SEALs, in addition to her strong alliances with current law enforcement. Nichols' organization also partners with Operation Underground Railroad, a separate nonprofit which has tasked itself to exterminate sexual exploitation and child trafficking from the planet. Furthermore, Foundation For A Slavery Free World capitalizes on red carpet events to bring more awareness to their mission and help further fund their ability to keep trudging forward. The organization also accepts donations through its website.
In a world where it can sometimes feel like celebrities do not always wield their influence for authentically worthy causes, it is beautiful to see an actress genuinely making a positive difference. Not only does Nichols put up her money and sacrifice her time, but she also places herself in the hot seat by personally facing off with the alleged criminal targets. While audiences certainly know how much of a presence Nichols is in front of the camera, it appears that what the Riverdale actress contributes off-screen is genuinely the impact she desires to leave on the world.
Link to original article from Chris Karl, SCREEN RANT