Dreaming of a 'Slavery Free World'
A lofty goal? Yes. But Marisol is not backing down.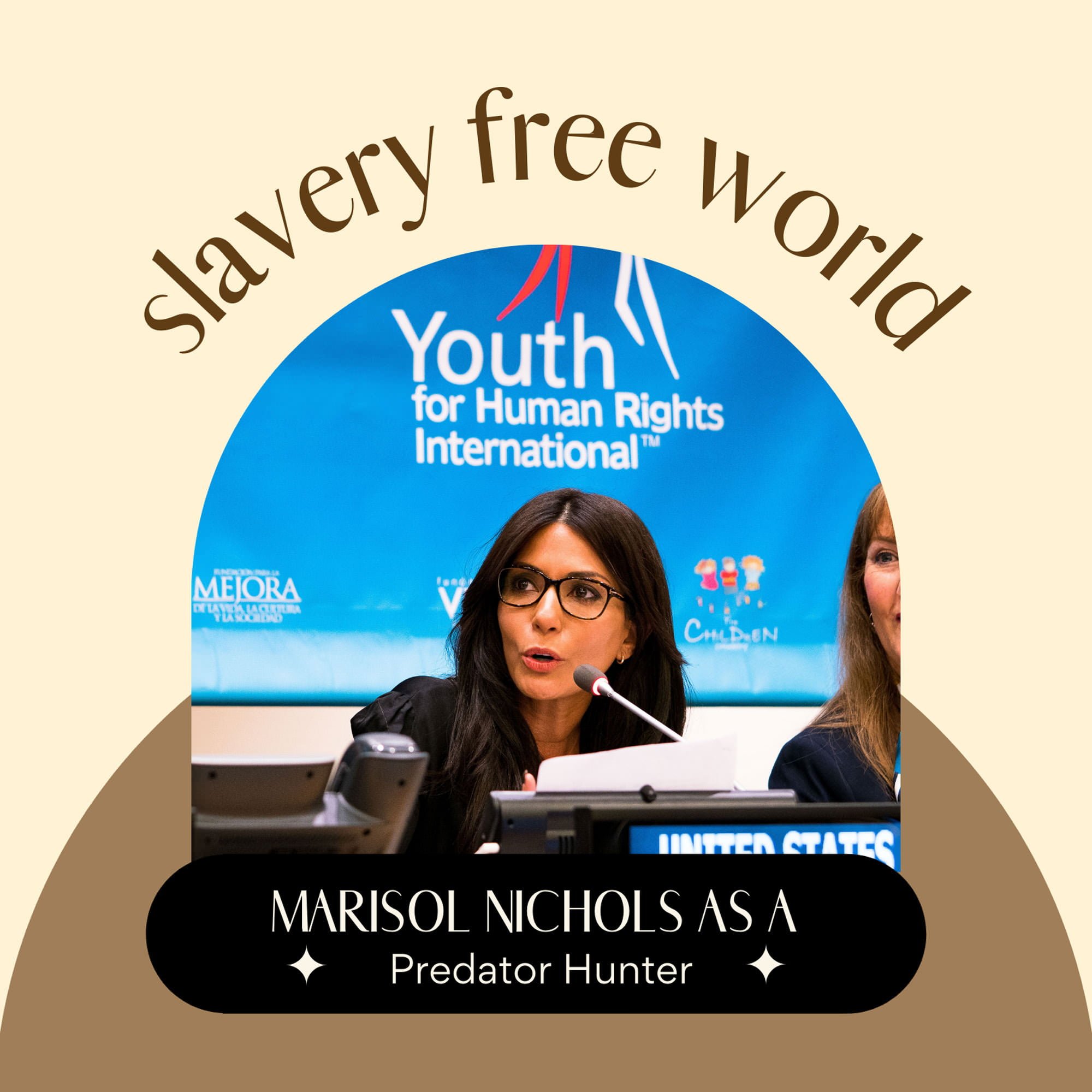 Slavery might seem like an ancient concept that died down as soon as the Age of Exploration was shut down, but truth is that it persists today. Years ago, Marisol started her own non-profit organization, the Foundation for a Slavery Free World, which specifically aims to help eradicate modern-day slavery.
But what is modern-day slavery? Described by President Barack Obama during his speech to the Clinton Global Initiative in 2012, modern-day slavery endangers public health and fuels violence and organized crime. It is "about the injustice, the outrage, of human trafficking." He further described it as "barbaric, and it is evil, and it has no place in a civilized world."
In the most basic sense, slavery is the act of depriving another person or group of their liberties, and the most common forms are debt bondage, child slavery, forced labor, and others.
For now, Marisol is focused on helping as many people as possible to escape this horrific fate, after hearing stories of children being trafficked, molested, and subjected to other ways of exploitation.
"So I felt that I had a responsibility because I'm an actress, because people have seen the things I do, because people follow me on social media, that I should use it for a better voice than just fluff," said Marisol of her influence in an interview for Arianna Huffington's Thrive Global wellness magazine.
"Once you dive down this rabbit hole, it's hard to turn it off; you can't unknow it all. And so, I've tried and will continue to try to give a voice to this issue, lend whatever I can to help make a difference and to mobilize people to stand together to put an end to this because me, the biggest problem of it is that most people don't even know it occurs," she added.
Marisol collaborates with law enforcement, foreign governments, and numerous outreach entities to assist wherever possible in clandestine rescue missions, provide care packages to rescued victims, and promote education and awareness at events.
"By bringing justice and making them accountable for their crimes I feel that we were able to save hopefully many more future children from being victims of these sexual predators," Marisol shared.
Visit Slavery Free World's official website to find out more about their cause.
Source: The Incredible Backstory of Marisol Nichols | https://medium.com/thrive-global