She has a chocolate drawer.
Yep, you know Marisol Nichols, 47, as Hermione Lodge, a.k.a. Veronica's complicated mom, in the hit CW drama Riverdale, and well as from her many other popular television and movie roles. (Um, hi! She's starring in the flick Spiral alongside Chris Rock in May 2021.)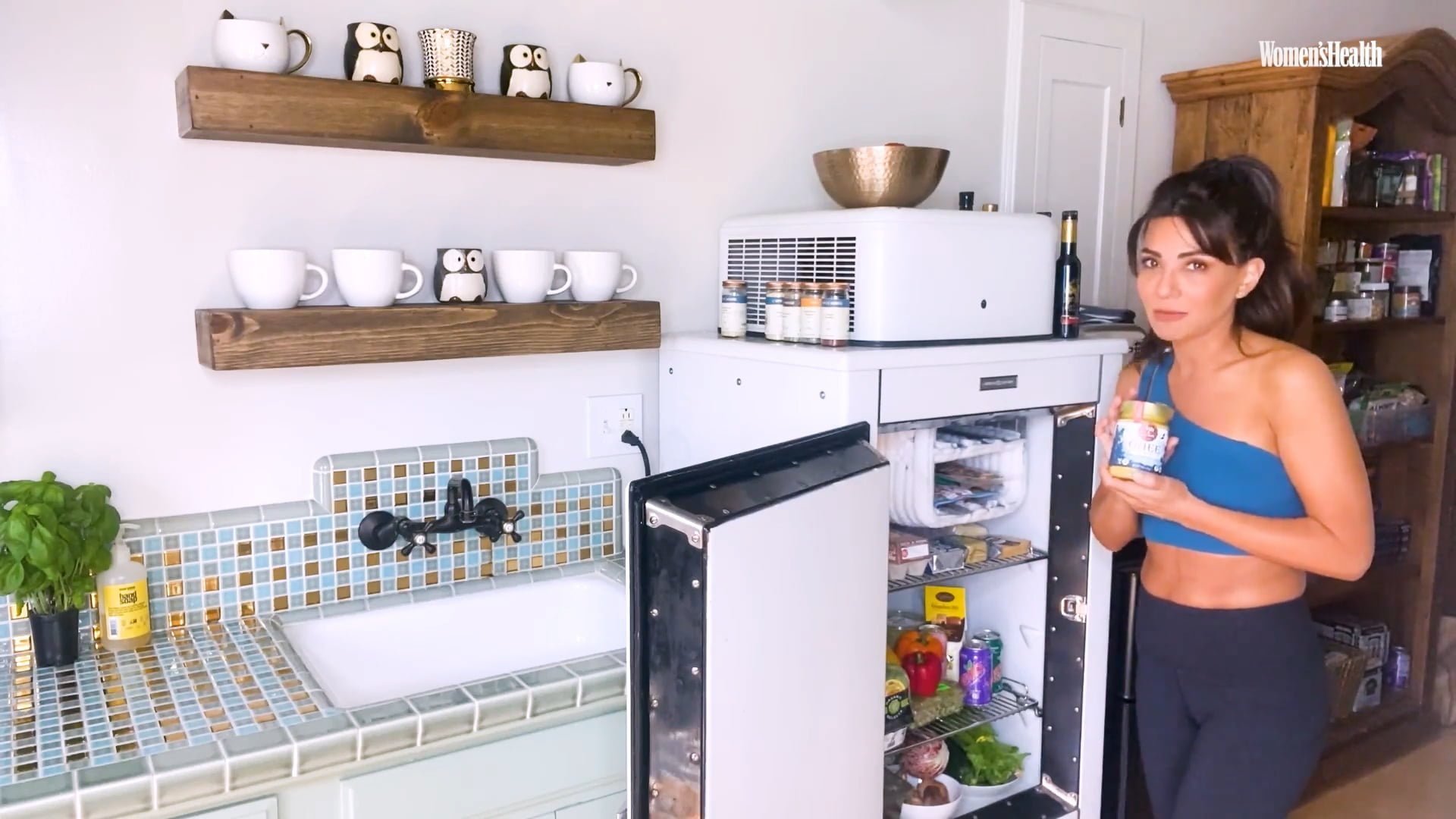 What you might *not* know about Marisol is that she's super into her meals. Whatever she puts into her bod for breakfast, lunch, and dinner is chosen with care. That's why Marisol chatted with Women's Health about everything she eats in a day. Curious about Marisol's good eats? Let's get into it.
"My food philosophy is this: You're not going to stick with any lifestyle change unless it tastes good," Marisol tells WH. "Otherwise it's torture. And why would you do that to yourself?" For this reason, Marisol learned how to cook using spices and quality ingredients through trial and error. The benefit of having these skills? "It makes all the difference in the world in how something tastes," she says.
If you're interested in *what* Marisol cooks exactly—and how she makes it taste so darn good, keep reading. The following is exactly what Marisol eats for breakfast, lunch, dinner, snacks, and dessert, all according to the Riverdale star herself. Fair warning: You're probably going to want to steal some of her recipe and cooking ideas for yourself.
Breakfast
Marisol says that her breakfasts aren't very exciting. "I'm never hungry in the morning, but I have my 'breakfast' right when I wake up. It's literally a cup of coffee with vanilla Stevia," Marisol says. She practices intermittent fasting and says that this is plenty for her in the mornings when her food cravings haven't hit quite yet.
And FYI, the celeb literally carries sweetener with her everywhere. (It's not just for her morning brews.) "I've been using stevia for 15 years now. I carry it with me in my purse because it makes everything taste better, and I use the liquid kind because it has less of an aftertaste." For your detailed records, her absolute favorite flavor is vanilla.
Lunch
Her lunch always consists of two things: One protein, and at least one veggie. Marisol takes her lunches later in the day when she finally becomes hungry around two or three o'clock. "At this point, I'm hungry," she notes. It's time for her to start really eating. "I'm really simple. I'll have a grass-fed burger and some grilled zucchini or asparagus." She always makes sure to have some kind of vegetable on her plate.
And she doesn't use just anything to grill, sauté, or cook all her food: "I usually cook with grass-fed butter or coconut oil." Sometimes she'll also do chicken breast with lots of olive oil.
Dinner
Picture this: A sizzling wagyu steak with orange and yellow peppers, zucchini, and a little bit of asparagus, mixed with shallots, tomato powder, fresh garlic, cooked in ghee. Is your mouth watering yet? *This* is Marisol's dinner, which she always cooks with care and always makes sure is made up of a protein and veggie. "It tastes amazing," she says.
If she's not cooking steak, fish, or chicken, Marisol will make herself a "giant salad." She loves adding different kinds of olive oils to her foods, too, but she only uses "the good kind," she explains. "I have so many different kinds: one from Tuscany, one kind that's spicy, another kind that's fruity, and another that has truffle. Depending on the mood, I mix it all in a salad and add pink salt," Marisol says. *scours the internet for olive oil upgrades*
Dessert
"I have to incorporate sweets. I feel depressed without them," Marisol says. (Honestly, same.) "Why deprive yourself? And I hate the kinds that are, like, no sugar, gluten-free."
In short, Marisol likes the "real thing," which is why she has, yes, a chocolate drawer stashed with her favorite sweets from Italy and Sweden when she's in the mood for some chocolate. And TBH? I'm stealing this whole 'chocolate drawer' idea for myself. TY, Marisol for the inspo.
Source: Madeline Howard, Women'sHealth